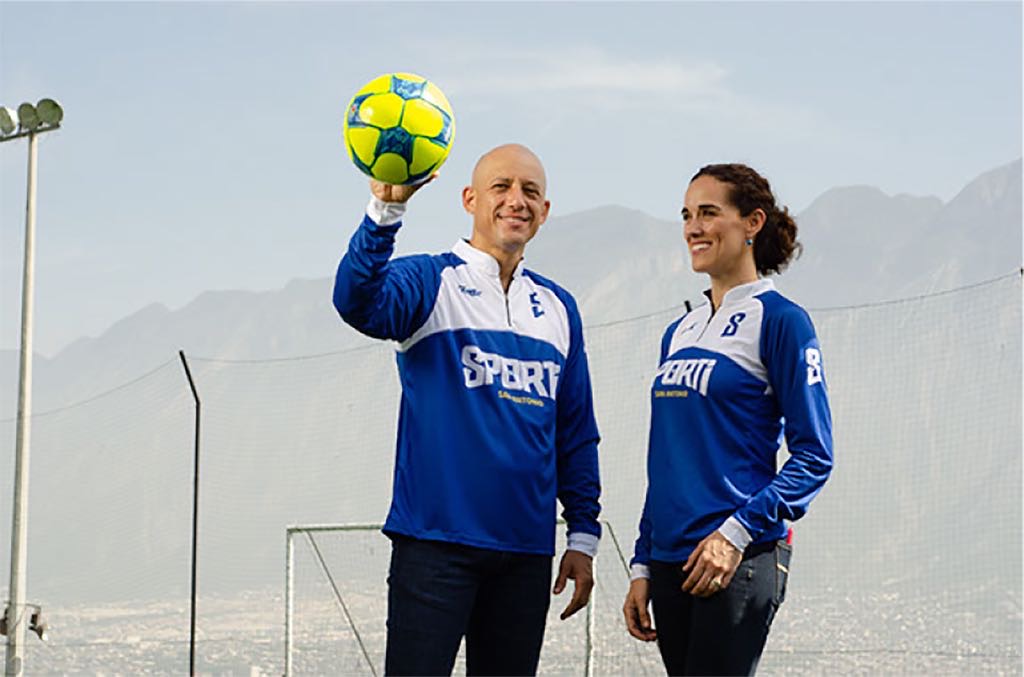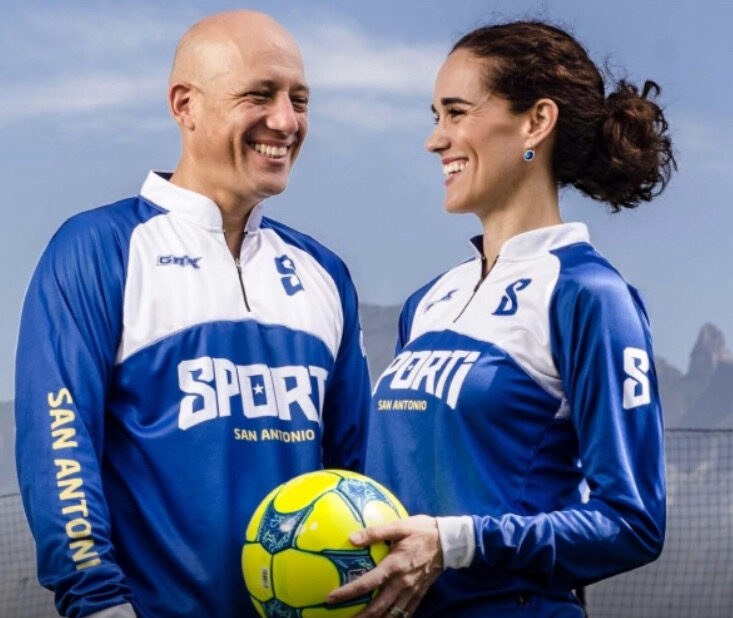 Reach your goals while having fun
Are you feeling desperate because your child spends too much time looking at a screen? Do you want him/her to be active and healthier? Let me guide you through our system that keeps your child motivated, makes him/her feel more confident, and become part of a team.
Are you looking for a high-quality soccer facility, where you can play with friends, compete and have fun? We've got you too! Leagues and tournaments for all ages.  Let SPORTI be your preferred soccer league!
You may be wondering, why should you trust SPORTI? Let me share with you a brief story that transformed my life.
As a mother of three young adults who love soccer, I have experienced bittersweet moments which close friends, family, siblings, and even strangers tried to tell me how I should or shouldn't teach my children to be successful. There is no college degree in parenting! No one teaches you how to guide your children through tough times, win or lose, and how to manage the pain or the joy. Trust me, I have walked the path. My youngest daughter has played soccer since she was 5 years old, today she's 16 still on the road to become the best version of herself. She is currently part of Mexico's female U17 national team. It's a rollercoaster of emotions, decision making, building character, and persistence.
Nobody guides you on how to teach your children to mange the emotions that come with winning or losing and learn from the joy or the pain.
Through the years, I've learned that to become a successful athlete, one should start with the basics skills: strength, coordination, speed and technique. Though I have learned that promoting and teaching values and principles through sports builds character and makes them feel confident and prepared  for daily life situations. 
On the field  you make a mistake, you get up and try again, you learn to leave it behind, that is life. You may make mistakes but you always have the chance to try again and again until you reach your goal. 
Persistence is a key factor in accomplishing your goals. 
Join SPORTI ACADEMY now! Our training program, created by certified coaches and trainers to teach children and youth, how to maximize their skills, and become soccer athletes while having fun, doing what they like the most! SOCCER!
Before I go on, let me share with you 5 easy steps that will guide your child to perform as a soccer athlete. If you're interested in helping your child to become a good player or possibly a professional, or just for the joy of competing and playing. Discover today how to reach your goals while having fun. Start with the basics; become an athlete.
Click here to download your free guide now!
Sporti experienced coaches will guide you through our system that will keep them motivated, and learn the soccer skills they need to get results: coordination, speed, and strength. The problem is; there is a lot of unstructured leagues, and training sessions lacking planification, and proved curriculum content, over-exercising the children with loads of exercise causing injuries. SPORTI ACADEMY'S system offers a structured planned program to ensure they're learning.
 We are here for you.
All goals require a process, with practice, patience, time and perseverance they can be accomplished. 
At SPORTI SOCCER ACADEMY, a fun, structured system, children and youth players will:
Increase their athletic skills.
Enjoy step by step process to improve your nutrition.
Gain strength and condition, to perform as an athlete.
Build character based on teaching principles and values. 
Maximize their soccer skills.
Have fun and compete.
Enjoy the fun that comes with true sportsmanship & competition.
We are here to help, we know there are other leagues and tournaments offering soccer games; though lacking organization, unstructured rosters, un-expected last-minute changes, money prizes that generate competition to a limit causing alterations, undesired stress, and doubt.  Through 16 years of experience managing leagues at SPORTI MX, we have learned that an efficient, organized and structured league ensures fairness, in a competitive, fun, family-friendly environment for all ages to enjoy.
Reasons why you should trust SPORTI USA as your preferred soccer league:
Dynamic website with daily updated stats and results.
Easy access to validated players roster.
Efficient and quick access to game schedules.
Recognition for outstanding sportsmanship players.
I believe that everyone has a unique potential, goal, and purpose. My purpose since I was young has been to help others, I love developing programs to challenge people to thrive and become the best version of themselves. I am passionate about your personal development. 
This is why I have another gift for you. So you may see for yourself the quality of SPORTI ACADEMY, no hidden fees or  surprises. Call now and schedule your free trial session. If you're interested in joining our youth or adult leagues, we have a gift for you. Call now and we'll schedule a free scrimmage. Your team will only pay for the referee fee. 
I will be very pleased to meet you! 
Sandra Carrera / Co-founder
Click here for your free trial session or free scrimmage.